A night filled with Fijian music, culture and traditional lovo awaits at The Westin Denarau Island Resort & Spa. Our Meke Lovo Cultural show nights, taking place every Wednesday and Saturday, are always a sell out, so be sure to book your seat well in advance.
Experience the warmth of the friendly Fijian people and take in the spirited Fijian music and dance performance, known as the Meke dance. Then, witness the mystic gift of walking barefoot on hot rocks and coming out unscathed, a legend your host for the evening will enlighten you with. Enjoy the feast which includes a kava tasting ceremony and lovo style cooking, where food is cooked in an underground hot rock oven.
Complete your holiday in Fiji with a cultural experience involving Fijian music, dancing, legends and a feast, only at The Westin Denarau Island Resort & Spa.

$111.25 per person
Experience a true Fijian cultural event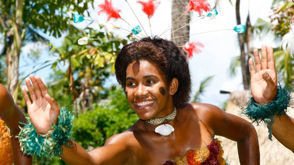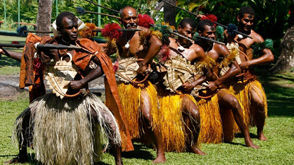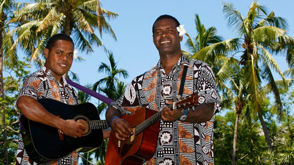 Coco Palms
At The Westin Denarau Island Resort & Spa
Denarau Island North
Nadi, Fiji
T +679 675 0777
E Restaurant.Fiji@starwoodhotels.com