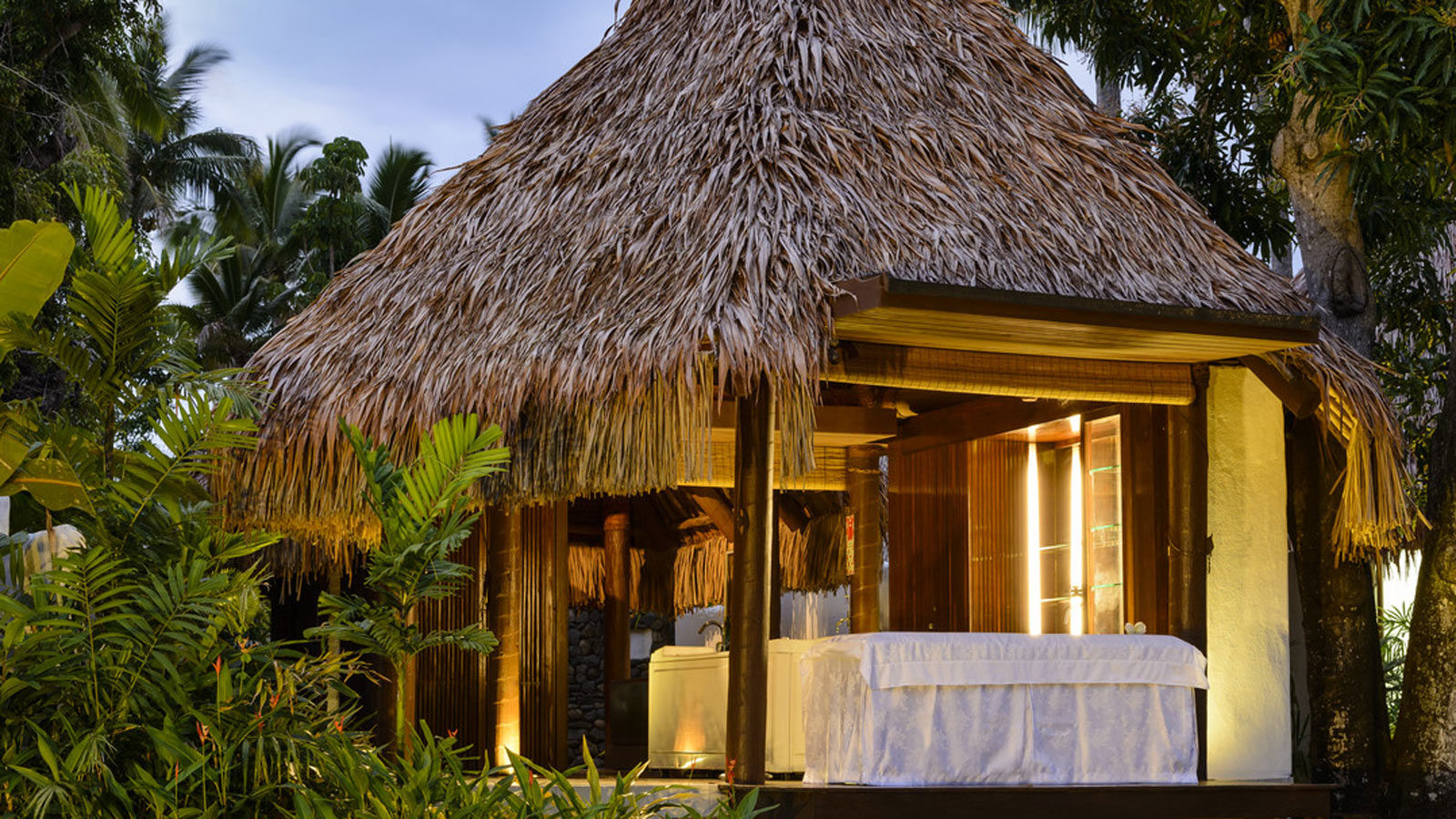 Melt away into the beautiful nature in Fiji with relaxing spa treatments offered at the Heavenly Spa by Westin.
Accessible to all guests staying in the integrated 5 star resort complex comprising of The Westin Resort & Spa Denarau Island, Sheraton Fiji Resort & Sheraton Denarau Villas, the Heavenly Spa by Westin is peacefully nestled amidst 1,350 square metres of lush meditation garden - the perfect setting for spiritual healing and sensory pleasure.
This award-winning Spa is beautifully designed to blend with nature. Renowned as one of the best and most sophisticated spas in Fiji, this carefully constructed facility features a beautiful authentic design and a lush and peaceful environment. The day spa offers a comprehensive spa menu complete with luxurious spa amenities and renewing body treatments.
The spa's breathtaking outdoor setting allows you to be one with nature during your treatments. The 10 beautifully appointed open-air therapy rooms and two suites are designed as traditional Fijian bures, blissfully serene structures made of wood, thatches and river stones. Each treatment bure features beautiful landscaping and a private treatment room with hydraulic treatment bed and open-air shower, while the spa suite has all the luxury and privacy of a private changing room, air-conditioned lounge, outdoor shower and outdoor bath, ideal for couples. State-of-the-art, modern spa facilities are also introduced in the Heavenly Spa, including a high-tech steam room, Jacuzzi, Vichy shower, custom-made hydrotherapy tub and jet showers.
Complete your relaxing holiday in Fiji with one of the treatments at the Heavenly Spa by Westin at our integrated resort.

The Westin Denarau Island Resort & Spa
Denarau Island

T (679) 675-0777
E heavenlyspa.fiji@westin.com